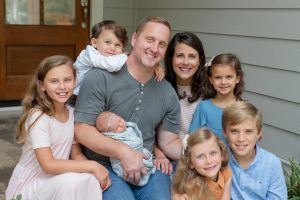 Dr. Jeff Flannery
Board Certified Pediatric Dentist
Dr. Jeff Flannery graduated magna cum laude from the University of Southern California School of Dentistry and then went on to complete his specialty in pediatric dentistry at the University of Alabama at Birmingham. Upon graduation from USC, Dr. Flannery was inducted into the Omicron Kappa Upsilon National Dental Honor Society for graduating in the top of his class.
Dr. Flannery also received a humanitarian award from AYUDA International for his leadership in treating underserved populations in Los Angeles and other parts of the United States and Central America. Dr. Flannery discovered his love for dentistry while he and his wife served in Mexico as missionaries. He worked for Street Child Ministry and Mission to the World in an orphanage and helped bring medical and dental aid to these children.
In addition to Dr. Flannery's love for kids, he is also a dedicated researcher who has presented his research in special care dentistry at the Special Care Dentistry Association to enhance access to dental care for special patients. At UAB, Dr. Flannery was selected to be the Sparks trainee, where he received advanced training in treating patients with special needs. Dr. Flannery is married to Ellen Flannery and has six precious kids: Caroline, Harris, Hannah, Kate, Matthew and Helen. He enjoys spending time with his family, going on mission trips, snow skiing and doing anything outdoors.
---
I have been the office manager at OMPD for five years – since we very first opened! I actually met Dr. Jeff at another dentist's office when I had to jump his car off (LOL) and was so blessed that he asked me to come help him open this office! I majored in healthcare management at UAB and also got my MBA degree from there! I have loved getting to know all of the precious families we have cared for over the years and meeting new ones every day.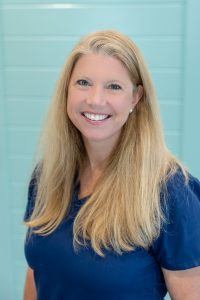 I have been practicing dental hygiene for nearly 25 years. I am a wife and mom to seven children and four pets. In my spare time, I enjoy working on home renovations with my husband, leisurely Jeep rides and having cookouts with friends. At OMPD, I love educating both parents and children on good dental hygiene and helping children not be afraid of the dentist!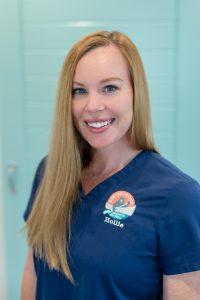 Hollie
Hygienist & Assistant
I have been working in dentistry for over 20 years! I have been married to my husband for over 15 years, and we have two crazy teenagers. We enjoy hiking, camping and being outdoors with our three dogs. I absolutely love working at Oak Mountain Pediatric Dentistry, "where a kid can be a kid."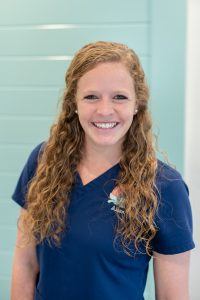 Alisa
Hygienist & Assistant
I am a wife and dog mom. I enjoy being at the lake and spending time with my family. I love working at Oak Mountain Pediatric Dentistry because I get to work with children and meet new families every day. I am thankful to work with such an amazing team!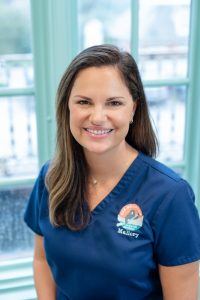 I have been married for over 15 years and have three amazing children! We enjoy traveling to the beach, hiking and weekly dinners at our favorite Mexican spot! I have worked at OMPD as a dental hygienist for since 2018. I love meeting new families and helping kids develop a love for the dentist!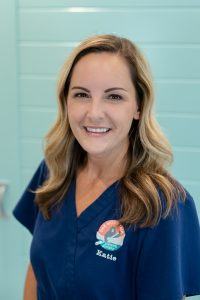 I am a mom to two beautiful daughters. I enjoy going to the beach, eating Chick-fil-A and spending time with my family. I love working at OMPD because I taught preschool for years, and a lot of my students come to the office. I love being able to see them and being around children.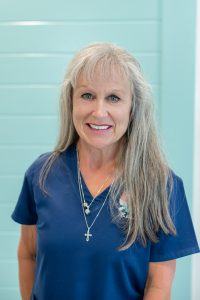 I am a wife, mom to two boys and grandmother to four amazing grandboys. I enjoy walking, fishing and spending time with my family. I love working at OMPD because of Dr. Jeff's faith and getting to work with children. I used to clean Dr. Jeff's teeth when he was little, and now I am blessed to work for him.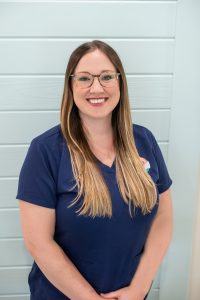 Lauren
Hospital & Sedation Coordinator
I live in Anniston, Alabama, with my five (yes, five, ha!) fur babies. I have worked in the dental field for more than eight years. In my free time, I enjoy running and being outdoors. I have actually worked with Dr. Jeff in the past at a previous dental office. I was excited when he asked me to join his team here at OMPD. I love working with children and meeting new families!